Knowledge Center
Welcome to PAL's knowledge area where we share a little of what we know about cleanliness testing and related issues. On this page you will find presentations on the most utilized residue analysis techniques and cleanliness related topics. Click on the "Frequently Asked Question" (i.e. FAQ) pages for our answers to the most commonly asked questions about IC, SIR and ECM testing.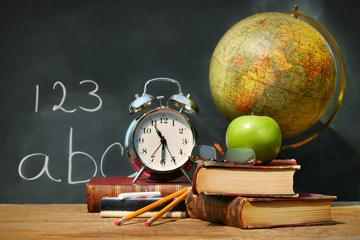 Description (Component Cleanliness - Should Industry Care): Joe presented this short study to the IPC Reliability Forum in April 2017. In this study, the researchers set out to baseline the starting cleanliness of different sized Ball Grid Arrays (BGA's) using industry standard tests and to re-evaluate the cleanliness after the BGA's were sent through state-of-the-art re-balling procedures. The tests performed included the Resistivity of Solvent Extract (ROSE) per the GEIA-STD-0006 and the Ion Chromatography (IC) test per IPC-TM-650, method 2.3.28 (Currently there are no industry cleanliness criteria for components when evaluated by IC testing). Initially, the baseline test of the BGA's was performed using IC. However, the results from the two tests after re-balling suggested the need for a discussion about how we measure part cleanliness and so our premise changed from "Should Industry Care" to "Its Time to Improve Component Standards and Measurement".
Description (Chemical Data vs. Electrical Data: Is One a Better Reliability Predictor): The goal of this study was to correlate IPC Chemical and Electrical Conductive Anodic Filament (CAF) test results.
Description (HI-REL Conference Presentation): This presentation gives an overview of the different testing techniques currently being used in industry for evaluating cleanliness.
Description (Joe Midwest 2009 Presentation): In this presentation Joe provides an analysts perspective into tracking down cleanliness related failures.
Description (Joe Russeau Midwest 2010 Presentation): This presentation is similar to the HI-REL presentation in terms of the content, but with added case studies.
Description (Cleaning in an HDI World 2-29-12): This presentation is collaborative research effort between Mark Northrup of IEC Electrionics, Mike Bixenman of Kyzen Corporation, Tim Jensen of Indium, Terry Munson of Foresite and Joe Russeau of PAL. To borrow from Mark's terminology, in this presentation we are looking for a better "Mouse Trap" for capturing cleanliness issues. This effort is still on-going...
Description (Increasing Reliability Through Predictive Analysis): Patty Goldman of I-Connect007 sits down with Joe to discuss the presentation "Chemical Data vs. Electrical Data: Is One a Better Reliability Predictor?" that he presented at SMTAI in 2016. The article begins on page 80.

329 E. Firmin Street Kokomo, IN 46902
Phone: (765) 252-3970 Fax: (765) 252-3971