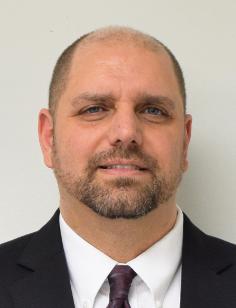 Joseph M. Russeau
President, PAL (Kokomo, IN)
Mr. Russeau is the president and senior analyst for PAL. He has twenty years of Ion Chromatography (IC), Surface Insulation Resistance (SIR) and Electrochemical Migration (ECM) testing experience. His background includes Analytical Chemistry, Instrumental Chemistry, Physical Chemistry, Biology, Microbiology and good laboratory practices. Joe spent nine years working for Contamination Studies Laboratories in Kokomo, IN doing investigations into the impacts of ionic contamination on printed circuit function. His primary duties were to oversee the day-to-day operations of the lab and to manage the standard operating and calibration procedures used in the laboratory. In 2004, Joe formed Precision Analytical Laboratory, Inc. Joe has an excellent working knowledge of many industry-testing protocols related to IC, SIR and ECM. He has received IPC awards for his participation in the SIR Round Robin Test Program and for his contributions to the development of IPC-9691A, the User Guide for the Conductive Anodic Filament test and IPC-9202, the Material and Process Characterization / Qualification Test Protocol for Assessing Electrochemical Performance. He has also received awards for his leadership of IPC's 7-11 Test Methods Subcommittee for updating and reorganizing the IPC-TM-650 Test Methods Manual and for the development of the IPC Test Methods Development Packet. In addition, Joe currently serves as the chair of the IPC 7-11 Test Methods Subcommittee. He also serves as the the vice-chair of the 5-32A Ionic Conductivity Task Group and of the 5-32C Bare Board Cleanliness Task Group. He also participates as a member of four additional task groups within IPC. His analytical testing experience and knowledge have benefited many clients throughout the electronics industry. He is committed to resolving his client's questions and takes that responsibility seriously.
Joe's attention to detail and team-playing approach to problem solving help make PAL a "superior" testing service.
On a more personal note,
Joe has been happily married for fifteen years and is the father of four children. He enjoys spending time with his family and being outdoors.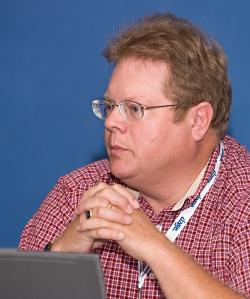 Douglas O. Pauls
Senior Technical Advisor, Rockwell Collins (Cedar Rapids, IA)
Mr. Pauls
holds a B.A. in Chemistry and Physics from Carthage College, Kenosha, Wisconsin, and a B.S. in Electrical Engineering from the University of Wisconsin, Madison.
He worked for the Naval Avionics Center in Indianapolis, Indiana for nine years as a Materials Engineer in the Materials Laboratory, doing investigations on materials properties, troubleshooting electronics manufacturing processes, and assisting the Navy in environmentally conscious manufacturing methods.
Doug spent 8 years as the Technical Director of Contamination Studies Laboratories, performing process troubleshooting and optimization from a residue analysis perspective.
Doug is an active IPC Chairman (General Chairman - Cleaning and Coating, Bare Board Cleanliness, Solder Mask) and recently chaired the IPC Technical Activities Executive Committee.
Doug is most notably known for his expertise in surface insulation resistance testing, cleaning and cleanliness assessment,
conformal coatings, and how to qualify manufacturing processes.
He has been a U.S. representative to ISO and IEC working groups on SIR and electromigration reliability standards. He has participated in numerous national and international consortia on electronics manufacturing materials and processes.
Doug moved to Rockwell Collins in 2000 and he is currently a principal materials and process engineer, working on troubleshooting current manufacturing process and development of new materials and processes.
He received Rockwell's Arthur A. Collins Engineer of the Year award in 2004.
His primary task is to serve as Dave Hillman's (below) arch-nemesis.
Doug is known to have a pathological fear of free time, has been happily married for over 28 years. He has 3 children and so has little free time, but does some woodworking, woodcarving, and occasionally sneaks away to do some hunting and fishing.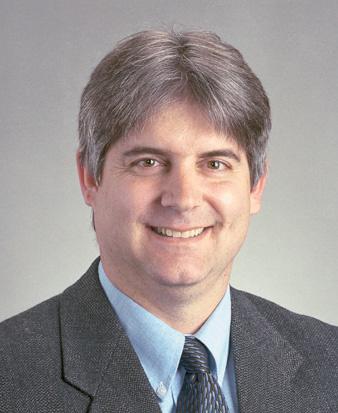 David D. Hillman
Senior Technical Advisor, Rockwell Collins (Cedar Rapids, IA)
Mr. Hillman
is a Metallurgical Engineer in the Advanced Operations Engineering Department of Rockwell Collins Inc. in Cedar Rapids, Iowa.
Dave graduated from Iowa State University with a B.S. (1984) and M.S. (2001) in Material Science & Engineering. In his present assignment he serves as a consultant to manufacturing on material and processing problems. He served as a Subject Matter Expert (SME) for the Lead-free Manhattan Project in 2009. He has published numerous technical papers with the 2011 SMTAI Conference paper being selected as "Best of Proceedings Paper". In 2008 he was the recipient of the SMTA "Member of Technical Distinction" Award.
Dave was awarded the Da Vinci medal as a Rockwell Engineer of the Year for 1994. He serves as the Chairman of the IPC JSTD-002 Solderability committee.
Mr. Hillman served as a Metallurgical Engineer at the Convair Division of General Dynamics with responsibility in material testing and failure analysis prior to joining Rockwell.
He serves as a member of the SMTA Journal and Soldering & Surface Mount Technology Journal Technical Paper Review committees.
He is a member of the American Society for Metals (ASM), the Minerals, Metals & Materials Society (TMS), and Surface Mount Technology Association (SMTA) and the Institute for Interconnecting and Packaging of Electronic Circuits (IPC).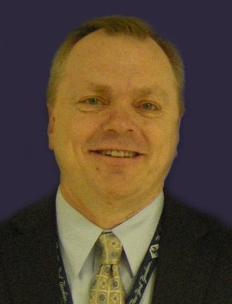 Mark Northrup
VP of Technology, IEC Electronics (Newark, NY)
Mr. Northrup has over 25 years' experience in electronics fabrication, quality and reliability while working for IEC Electronics, GE, Motorola, ORS, etc. He has most recently established Dynamic Research and Testing Laboratories, LLC
now rebranded as IEC Electronics Analysis and Testing Laboratory (LLC)
in Albuquerque , NM for electronics and material analysis testing in the military, medical, and industrial industries. His area of expertise includes PCB, PCBA, components, analytical and electrical analysis techniques. Mark serves as a vice-chairman of the IPC 7-11 Test Methods subcommittee and is involved with many IPC task groups.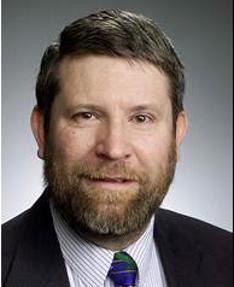 Dr. David Ihms (PhD)
Senior Technical Advisor, Delphi Automotive (Kokomo, IN)
Dr. Ihms holds a Ph.D. in organic analytical chemistry from the University of Missouri – Rolla. He has worked in the automotive sector for a quarter of a century. He began his career at AC Spark Plug in Flint, MI and continues working advanced development projects while employed at Delco Electronics, now Delphi Automotive in Kokomo, IN. He has experience in flat panel manufacturing, with adhesives, encapsulants, underfills, and back-end assembly SMT processing. He is a MiniTab practioner of Taguchi DOE and utilizes LabVIEW for instrumented laboratory control. He is familiar with failure analysis techniques for flip chips, and BGA/CSP devices, as well as analytical laboratory instrumentation and analysis techniques. He has been a member of iNEMI, iMAPS, SMTA, and SPIE. He has presented technical papers and holds seven patents. Dr. Ihms is currently a senior project engineer for Delphi Electronics & Safety and chief technical officer for Criterion Water Labs, a family owned local drinking water testing and educational laboratory.
David has been happily married for over 32 years to his wife Ann, and they have three children, two of whom are also chemists.

329 E. Firmin Street Kokomo, IN 46902
Phone: (765) 252-3970 Fax: (765) 252-3971